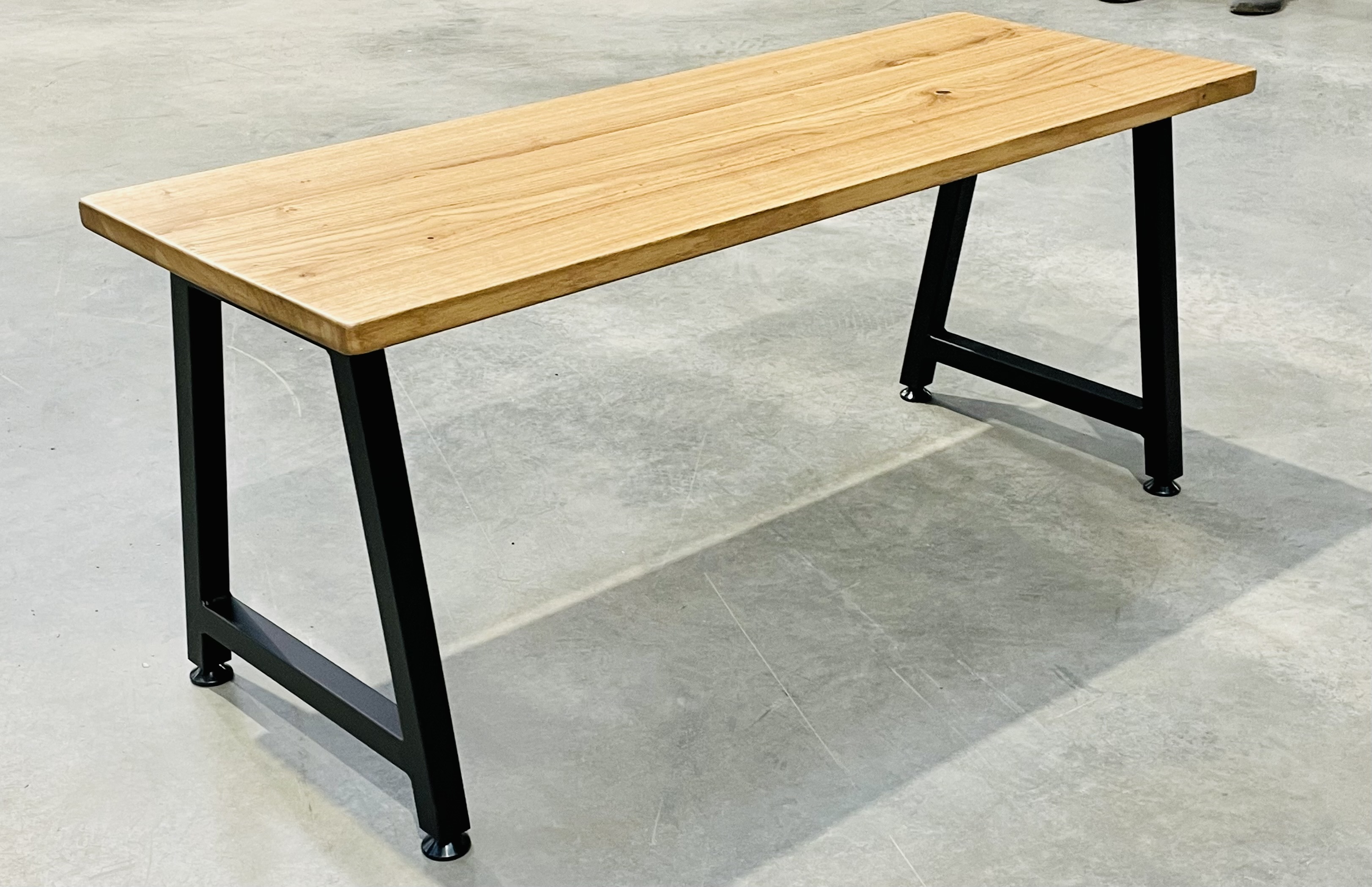 Posted on by Sarah McGee
We are excited to shortly start loading a number of shipping containers with these stylish metal frame table and bench sets, finished off beautifully with solid oak tops. These are destined for a fantastic extremely high profile new venue in the Southern Hemisphere. Designing these in a knock down style has allowed our customer to benefit from the Great British engineering and quality that we pride ourselves upon, whilst having the convienience of shipping worldwide. It's been a really great project for us to be involved in.
We manufacture a great deal of metal framed benches (pictured), for the contract market - guaranteed to compliment any office collaboration areas, canteens and restaurants.